The best way to explore a city, in my opinion, is to choose neighborhoods and highlight a few top places within them. It's how I always structure my itineraries. It saves time and money on commuting, allows you to truly get a feel for the area, and leaves room for unplanned discoveries.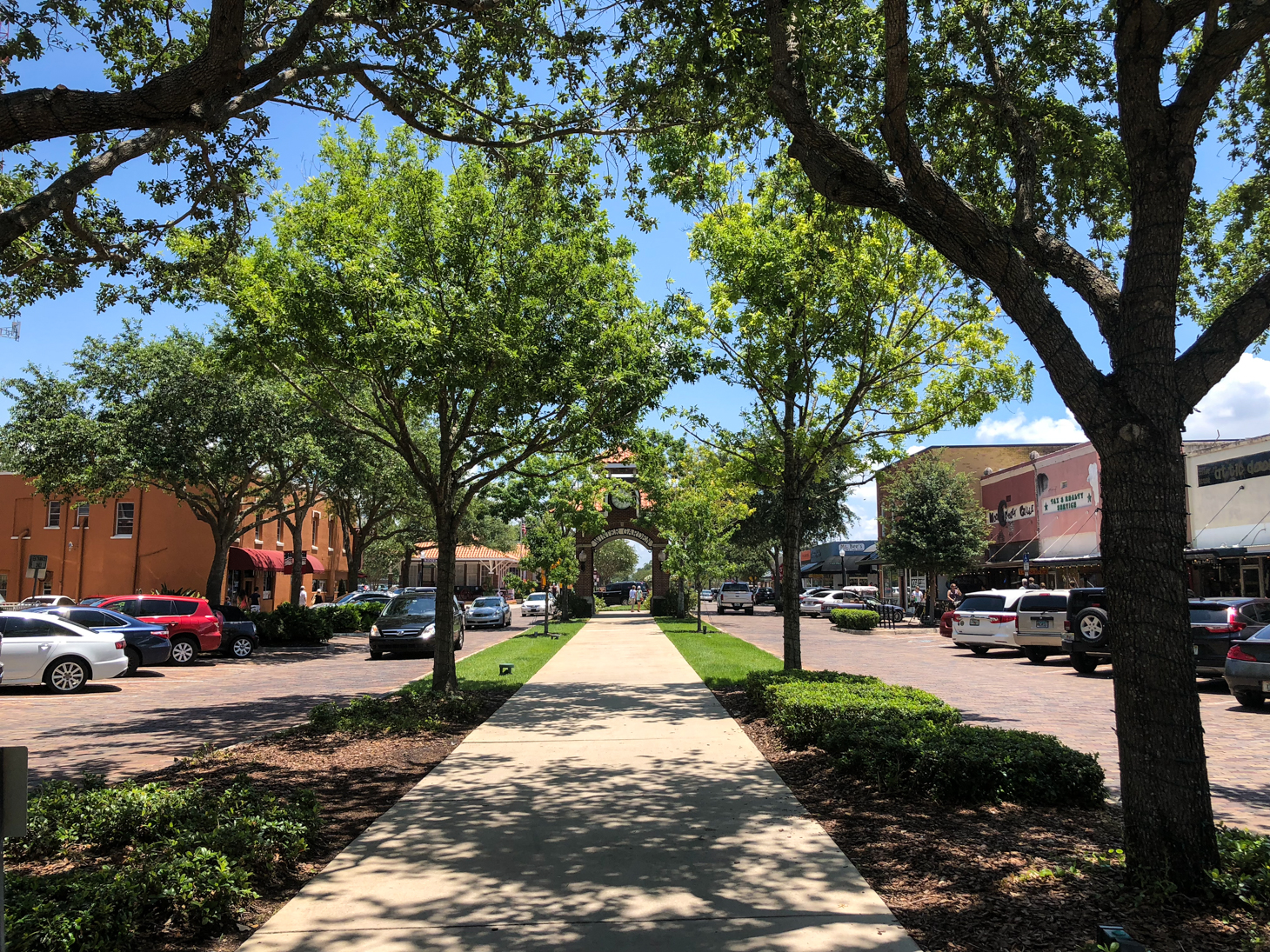 I went to UCF for four years and never realized how much more Orlando had to offer. Since moving back to Florida, I've enjoyed exploring local neighborhoods without feeling as rushed as an out-of-state vacation. I've even made bucket lists here and here! One of my favorite day trips was to Sanford, so I had high hopes for my first visit to Winter Garden.
Saturday Farmer's Market
I decided to go on a Saturday when they also had their weekly farmer's market from 9am – 2pm. It ended up being a very hot day, so it was less enjoyable to hop from tent to tent, but they still had a nice selection of local produce, artisan goods, and fresh flowers.
*If you love farmers markets, the best one I've ever been to was in Seattle!
On Plant Street
You guessed it, Plant Street is the downtown main street of Winter Garden. Surrounded by brick roads and beautiful landscaping, Plant Street is lined with shops, restaurants and offices.
Axum Coffee
This popular neighborhood coffee shop on Plant Street was busy (as anticipated), so we took our drinks to-go as we strolled through the farmers market. I was so glad we did, because my iced tea was a welcome refreshment to the 90-degree weather!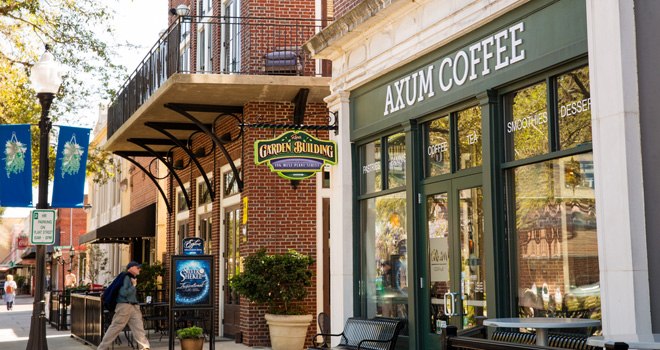 The Whole Enchilada
For lunch, we chose this well-rated Mexican restaurant (with other locations in South Florida) where we could sit down and enjoy a casual meal before getting a beer. We ordered the Shrimp Tacos and Nacho Mama. For the tacos, you have a choice of soft flour, soft corn or hard/crunchy corn tortillas. We went with the corn tortillas, but didn't find them as good as some I've had before. The shrimp and cilantro sauce was really nice though. The Nacho Mama was a huge portion that could feed four people by itself! They had a rooftop bar with additional seating, but it was a bit too warm for us on this Saturday afternoon.
Adjectives
This vintage shop has a location in Winter Park that I had previously visited and a third in Altamonte Springs. They carry a variety of home goods, antiques, clothes, accessories and furniture. It's conveniently located next door to The Whole Enchilada.
Plant Street Market
To be honest, I didn't quite understand what or where Plant Street Market was until I got there. If you are as confused as I was, I would explain it as a large indoor market with an open-design…you know the type. Vendors such as a butcher, donut shop, pizza shop, sushi bar, and more, lined either side of the main aisle. It is located a short walk away from the main strip of Plant Street and the farmers market.
Crooked Can Brewing Company
Before arriving in Winter Garden, this brewery was the top place I wanted to visit. I had seen them on Instagram and served in local craft beer bars. I think other visitors had the same idea, as it was clearly the main attraction in Plant Street Market. We waited in a line to order at the bar, and then stood around hoping a table might open up. All of a sudden, I noticed a small flyer on a 8.5 x 11 paper on the wall that they had a new tap room at the other end of the market. Turns out, it was much quieter, had more (and available) seating, and different beers on tap!
Although I barely scratched the surface of what this neighborhood has to offer, I had such a wonderful day exploring Winter Garden for the first time. There are a few places recommended to me that I passed while walking around that I think would be fun to check out later in the day and for dinner!