As a born and raised Floridian, it comes as no surprise that I found myself falling back in love with fall every year while living in New York City. I had only seen the vibrant leaves twice before in over 20 years, on two separate trips to visit my grandparents in Western Massachusetts. I remember pointing out every bright red/orange/yellow tree as we drove around, and taking hundreds of pictures. To this day, I still do. I can't get over how beautiful nature truly is! Since many of my friends in NYC were also from Florida, we made the effort to explore outside of the city this time of year more than any other season. I wanted to share my favorite fall day trips if you are living in or traveling to the city before the leaves all fall for winter.
Central Park
The easiest fall adventure lies within Central Park. Take a stroll around, you never know where you'll find the best view. My favorite spots this time of year are The Boathouse, Sheep Meadow, Wollman Rink, and The Reservoir (from the 97th Street Traverse), but what you see in between these hot spots might be even better. I think my pictures below are proof of that! The NYC Marathon this year on November 4th is also a fun activity to watch in addition to Central Park.
Upper West Side/Harlem
My sister and I always wanted to explore the northern part of Central Park and Columbia University, so one day we finally made an adventure of it. I highly recommend it this time of year! Some ideas for places to stop on your journey are brunch at Robert Restaurant overlooking Columbus Circle (make a reservation for a window seat far in advance). See Tom's Restaurant, famously shown from the outside in Seinfeld. Walk along a few residential streets in the Upper West Side where there are gorgeous brownstones (and a few streets in particular with great Halloween decorations). Stop at Levain Bakery for the best cookie of your life. Or get some fried chicken from Red Rooster. We ended up walking almost 30,000 steps that day hitting most of these spots! While you can take the subway up to Columbia University, you'd be missing out on all the gorgeous leaves on the journey there.
Irvington, NY
45 minute drive or 55 minute train
From Grand Central Station, it's very easy (and affordable) to take the comfortable Metro North train up to one of the local towns for a day trip. I first discovered this during a friends trip up to Irvington one weekend with the sole purpose of exploring outside of the city. The main attraction was a restaurant called Red Hat on the River. It's a beautiful setting any time of year, but especially in the fall. Ask for a table by the window (as it's quite a large restaurant). The town itself is charming and picturesque, with a main street filled with local shops and beautiful homes off the side streets.
Hastings on Hudson, NY
35 minute drive or 45 minute train
A couple towns south of Irvington is Hastings on Hudson, which I discovered in passing on the train. The views from the train are beautiful as the tracks run parallel to the river, and you can see the town's attractions on the way too. It's very convenient to get off the train with all the shops and restaurants within a 15-minute walk away from the station. In Hastings on Hudson, we checked out the main street of course and had lunch at Harvest on Hudson. It was a deja vu moment for me after visiting Red Hat on the River a few weekends prior!
Tarrytown, NY
45 minute drive or 55 minute train
North of Hastings on Hudson and Irvington is another town similar in it's charm and gorgeous setting. I visited both Hastings on Hudson and Tarrytown in the same day trip, as they are very close together just a few stops away from one another on the Metro North train.
Queens County Farm, NY
30 minute drive
A fun adventure for young families or with friends, this farm in Queens has a corn maze, pumpkin patch, haunted house, petting zoo, and all the classic activities. You won't feel like you're still in the city!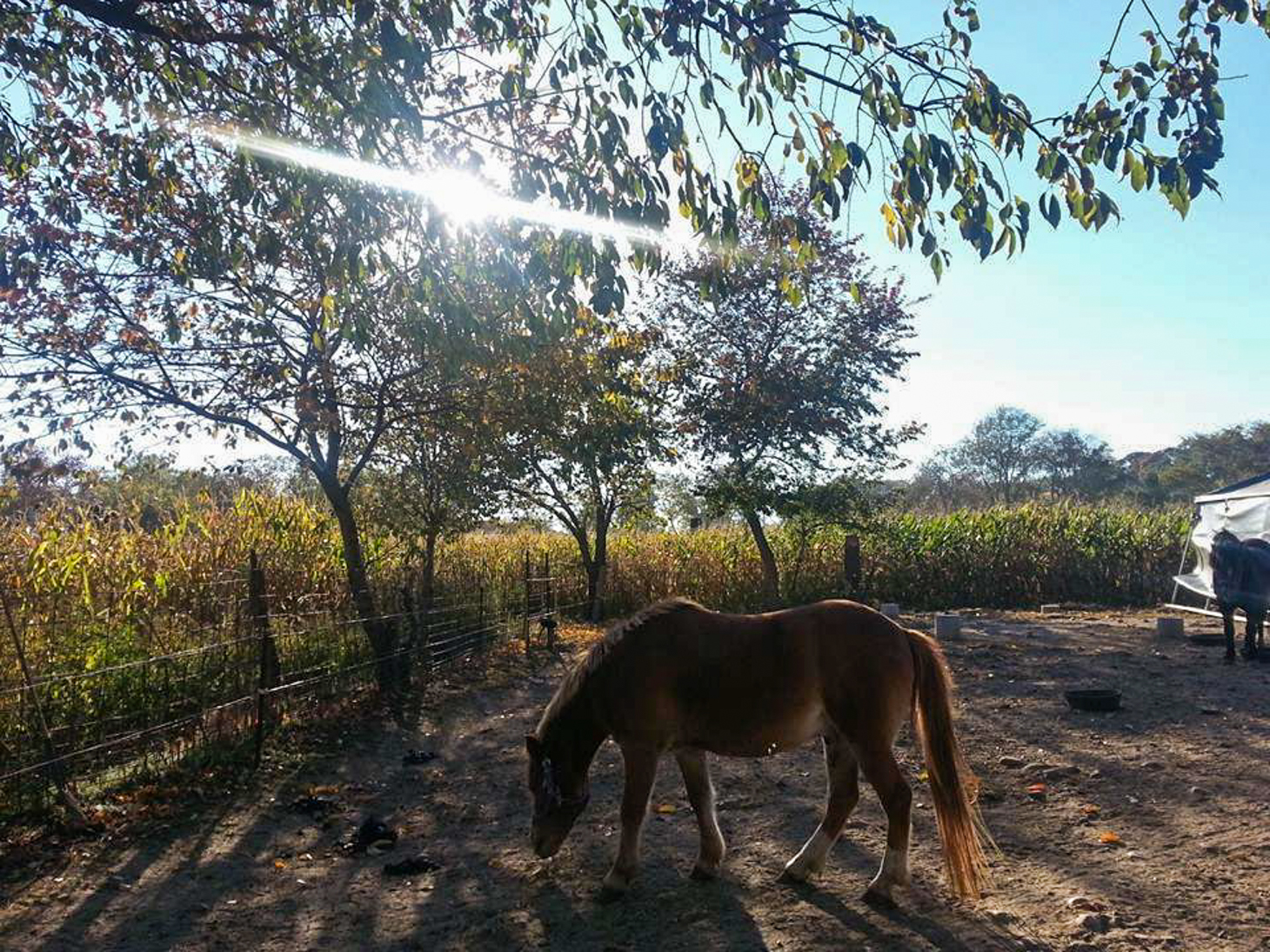 Storm King Art Center, NY
1 hour 15 minute drive
Right before I moved back home to Florida, my best friend and I planned a day trip to this epic outdoor art center outside of the city. It was such a bittersweet end to my time in the Northeast. I highly recommend it to everyone! Before you spend hours walking around Storm King, stop for a bite to eat at The Shops at Jones Farm. They also do hay rides if you're interested!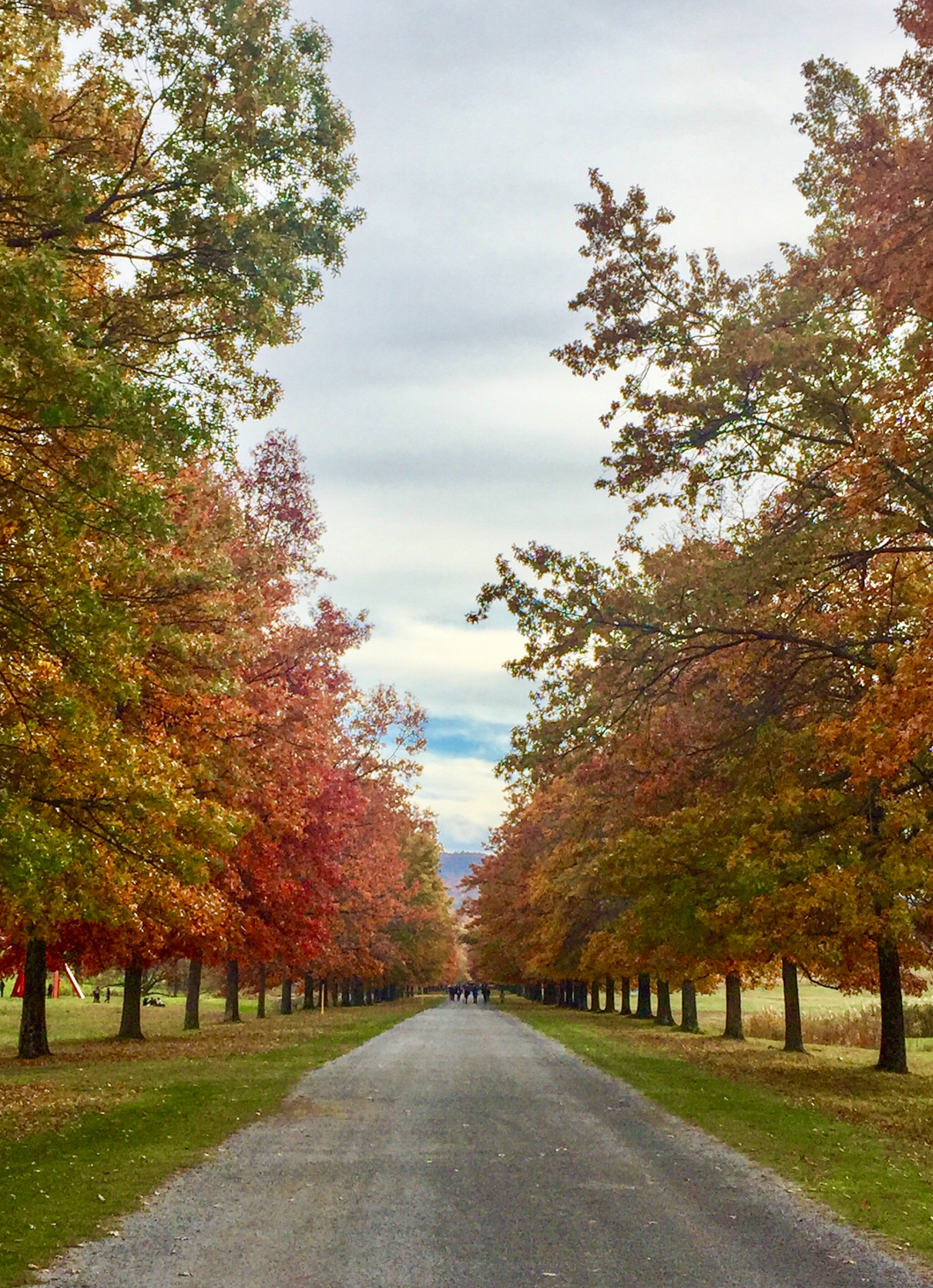 Cold Spring, NY
1 hour 15 minute drive
After Storm King Art Center during the day, we went to Cold Spring for the night. However, you could definitely spend a full day here on it's own. We walked around the local shops (fellow beauty lovers, don't miss the Cold Spring Apothecary shop), and had dinner at the Hudson House Inn.
Hudson Valley Wineries, NY
1 hour 15 minute drive
Instead of Cold Spring, you could also go to Hudson Valley after Storm King Art Center to visit their wineries. My friends and I took a separate road trip and visited Brotherhood Winery, the oldest operating winery in the United States!
North Fork, Long Island Wineries, NY
1 hour 30 minute drive
I went to the North Fork my first fall in the city and never wanted to leave! My friends and I went to Lenz, McCall, and Clovis Point wineries, all on the same road (with plenty more wineries to choose from). Stop for delicious baked goods from Junda's Bakery too! Of course, make sure you have a driver who won't drink more than a couple glasses over the course of an entire afternoon so you can have a safe ride home.
There are many more incredible day trips from NYC that I never made it to, but this is a good list to start with! For the day trips that require driving, we always used Zip Car and never had an issue.
Where are your favorite destinations for fall foliage? Comment below!