My family loves to take one big trip together each year when we can, and Northern California was one of our absolute favorites! Our first two days were spent in the Point Reyes/Petaluma area, north of San Francisco, followed by Napa and Sonoma. Come along with us on the best gourmet trip to Point Reyes.
We started out this incredible trip by flying into San Francisco and renting a car at the airport. Since my sister's boyfriend (now fiancé!) joined us on this trip and had never been to San Francisco before, we made sure to drive over the Golden Gate Bridge. It is a must-see for everyone in my opinion, and the view certainly never gets old!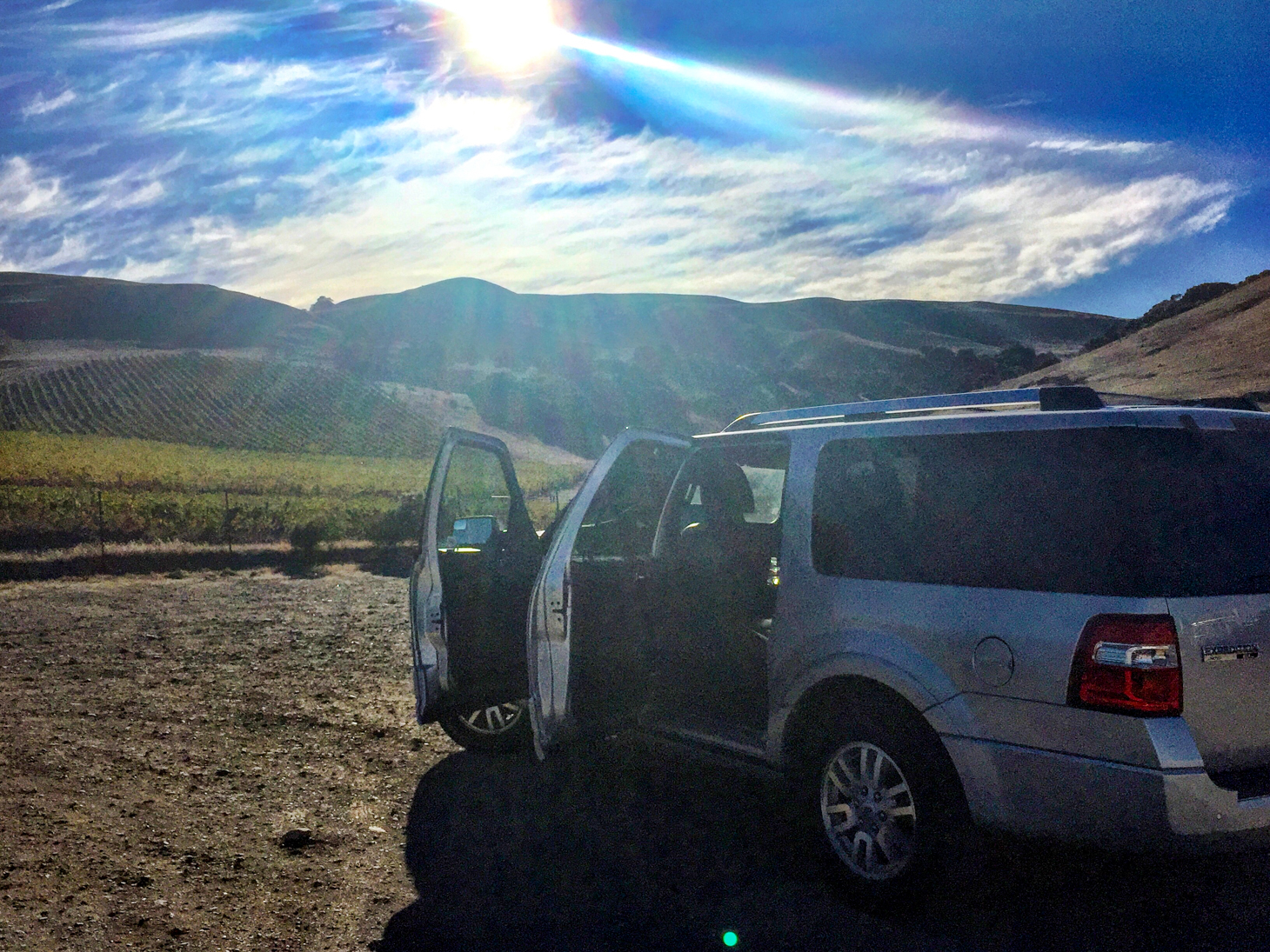 Point Reyes Seashore Lodge
We continued to our first stop, The Lodge at Point Reyes. It was a small, simple and beautiful place to stay for an escape outside of the city. They also had one of the best and most cozy hotel breakfasts I've ever had! Every morning there was smoked salmon, bagels, english muffins, local cheese, fruit fruit, seasonal heirloom tomatoes, yogurt, granola, chocolate croissants, hard boiled eggs…you name it! The hotel rooms had beautiful views up in the mountains, and for entertainment, there was a pool table on the property.
The Marshall Store
One of our favorite meals of the whole trip were the oysters we got at The Marshall Store, located directly on the Tomales Bay. We ordered the Oysters Rockefeller with spinach, cheese and bread crumbs, BBQ Oysters with garlic butter and house sauce, and the Smoked Oysters on a crostini. Even my sister's fiancé who is not a fan of oysters loved them. That's how you know they're that good! Yum…
Point Reyes Farmstead Cheese Co.
My parents store sells artisan cheeses, so we were excited to try more types of Point Reyes Farmstead cheeses at dairy farm itself. To say the property was hard to find would be an understatement. Unclear signage and no cell phone signal were mostly to blame, but it was entertaining trying to find it, driving back and forth multiple times. Once we discovered it over a few big hills, we were shocked by how large it was! "How could we have missed this?!" There were brightly colored wild flowers and lots of cows at first sight. We took a tour to learn more about the process, which included a peek into the production process at the farm, petting a calf (which acted like a friendly dog), and samples of course.
Heidrun Meadery
I tried mead for the first time in Point Reyes at Heidrun Meadery. Mead is sparkling honey wine. I have since had it a few times, including during my trip to Savannah. The process is fascinating to think of wine made without grapes. It was super tasty!
Osteria Stellina
For dinner one night, we went to Osteria Stellina for an Italian dinner on the (tiny) main street of Point Reyes. It was absolutely delicious! They use local, organic ingredients in their rustic dishes, which always sets a restaurant apart.
San Andreas Fault Zone at the Point Reyes National Seashore
"Prepare yourself for the uncertainty of walking in the fault zone," a sign says as you enter the Earthquake Trail at the Bear Valley Visitor Center. We took a short hike to learn about the fault, which was pretty crazy to read about while it surrounded us.
Marin French Cheese
Another cheese shop we visited was Marin French Cheese. The property has picnic tables by the pond, with people laying on blankets too with their wine (sold in the shop on-site), crackers and delicious cheeses.
After Point Reyes, we continued driving to Napa and Sonoma for the rest of the week.
Continue The Adventure