Travel is about making memories. After reflecting on our entire European trip, spanning from London to Budapest with 10 cities along the way, I realized that our most memorable food and drink experiences were in Prague. From incredible presentations to creative menu offerings, we were impressed. We loved hopping from place to place, trying to compare each to something we had experienced before, but couldn't. Best of all, these experiences were not specifically intended to appeal to tourists, but rather the norm of locals themselves who have an obvious passion for elevated cuisine and mixology.
In this guide:
Why I Chose Prague
When I was researching where to go on my Europe trip with my boyfriend, I started with our three "must" cities where we would meet up with friends and family – London, Rotterdam and Budapest. Then, I identified convenient and economical travel options between those cities, and intriguing stops we could make along the way. Prague was a short hour-and-a-half flight away from Amsterdam (the closest airport to Rotterdam), and taking the train from Prague to Budapest with a stop in Vienna are all direct train rides less than four hours each. An alternative route to get to Prague from Amsterdam is by train, with a stop in Berlin. My boyfriend traveled to Berlin recently, so we chose to fly to Prague via Czech Airlines instead. We had never been to any of these Eastern European cities, and after hearing such amazing things about them, we were so excited! We were also enticed by the current exchange rate between the US Dollar and Czech Koruna, which was greatly in our favor. It was an easy choice!
When We Went
We were in Prague from September 24th to September 27th, which turned out to be a great time to visit. The city was not crowded, as you might expect in summer months, and the weather was pleasantly cool, averaging in the upper 50s/low 60s during the day and upper 40s/low 50s at night. Please note that, of course, temperatures are unpredictable and may change year to year.
What To Pack
My top two recommendations for packing for Prague are comfortable shoes and a light jacket. More specifically, I strongly suggest flat shoes that have a thick sole on them. Almost the entire city is cobblestone and it will really wear on your feet/ankles after a couple hours or walking if you aren't wearing supportive shoes. Even my low-heeled booties I packed were bothering me (and short, chunky heels rarely do), so I switched into my sneakers during the day. A light jacket you can take off and on throughout the day is essential. We often encountered a cool breeze by the river, gusting winds between the buildings, or a quick drop in temperature at night. That said, there are a lot of stairs and walking in the sun around Prague Castle that will warm you up quickly. I suggest planning your outfits accordingly! See everything I packed for my trip and how I packed it in a carry-on only.
Getting Around Prague
Like many other European cities we traveled to, Prague is best explored on foot. More the reason to pack your most supportive shoes! We navigated from place to place using Google Maps on our phones. Fortunately, I found the service to be generally reliable in Prague on my T-Mobile ONE Plus international plan, which boosts your data plan for an extra $15/month while traveling abroad. I highly recommend it! The only thing you get charged extra for is calls (by the minute), which I did not use. Texts and data are unlimited, and you can add or delete the plan as it is on a month-to month basis.
If you do need a ride somewhere after a long day of walking around town, you will find a few cabs around The Palladium shopping mall and large hotels, or you can book an Uber. For any ride, confirm when you get in the car that the driver will they accept your credit card. It's helpful to have some of the local currency on hand, just in case. For shorter distances, however, walking will likely be faster.
We were pleasantly surprised by how easy it was to get around without speaking or being able to read the Czech language. Everyone spoke proficient English! Most restaurants also offered English menus. Some common words/phrases to know are please (prosím), thank you (dekuji), hello/goodbye (ahoj), yes (ano), and no (ne). It can easily be confusing that "ano" sounds like no but means yes. Google Translate is helpful for pronunciations.
Where We Stayed
As you will see in my other European city guides (coming soon!), we always stayed in rental apartments booked through Airbnb. I found the prices to be far more reasonable than hotels with equally central locations and comfortable amenities. This was especially true in Prague. When converted to the U.S. dollar, prices were less than $100/night, yet the private apartment options were modern, spacious and plentiful. I could hardly believe it!
I looked at various areas around Prague to stay in and decided I wanted a location on the east side of the river (not Mala Strana) and also be close to, if not in, Old Town. There were many options south of Old Town in Mustek, so if you choose to stay here, I recommend the northwest area of the neighborhood. As you will see on my map below, more places were near center Old Town.
Ultimately, we booked this exact Airbnb in Old Town, which has over 175 5-star reviews and is hosted by an Airbnb Superhost. The apartment was the perfect size for two of us to settle into for four days, and we were even able to early check-in. I appreciated how much closet space and bathroom counter space there was, which can be tricky to find in historic old towns like this. As you will read below, there were also four great food spots within a block away (and more that we weren't able to try). For me, that was the icing on the cake. I highly recommend Jiri's place!
Where We Ate in Prague
The restaurants in Prague offered various cuisines, typical of any large city. We enjoyed trying the local Czech cuisine, as well as modern takes on an array of international cuisines we know and love. To view all of the mentioned places on a map, along with a summary of our experience there, scroll to the bottom of this post!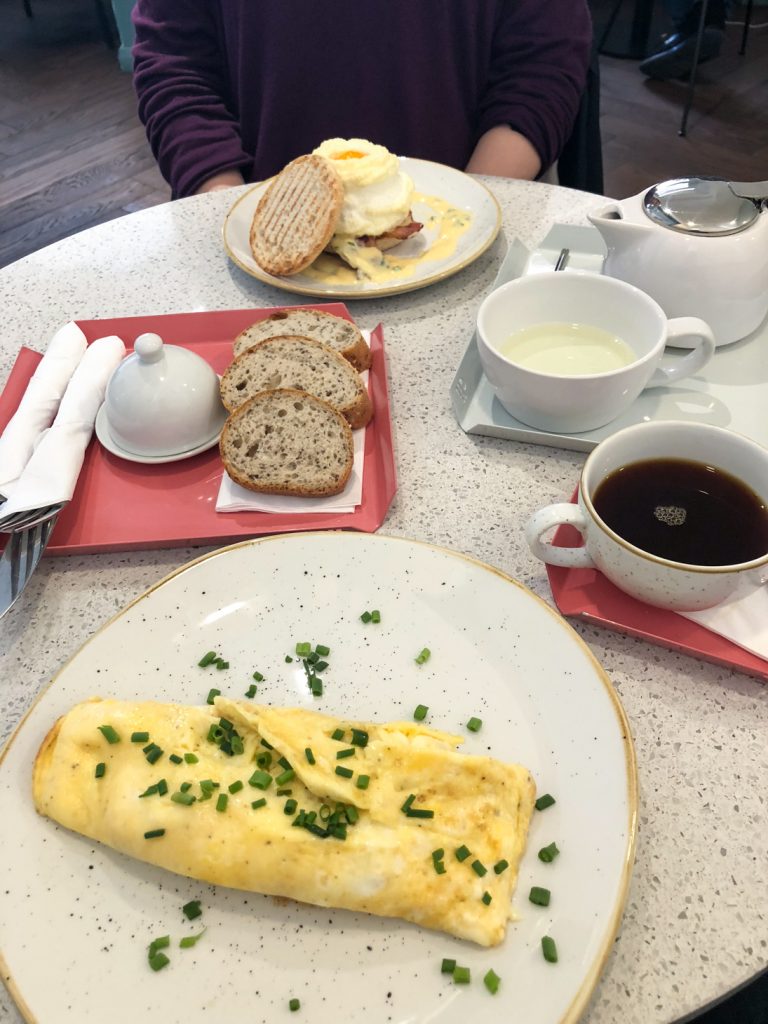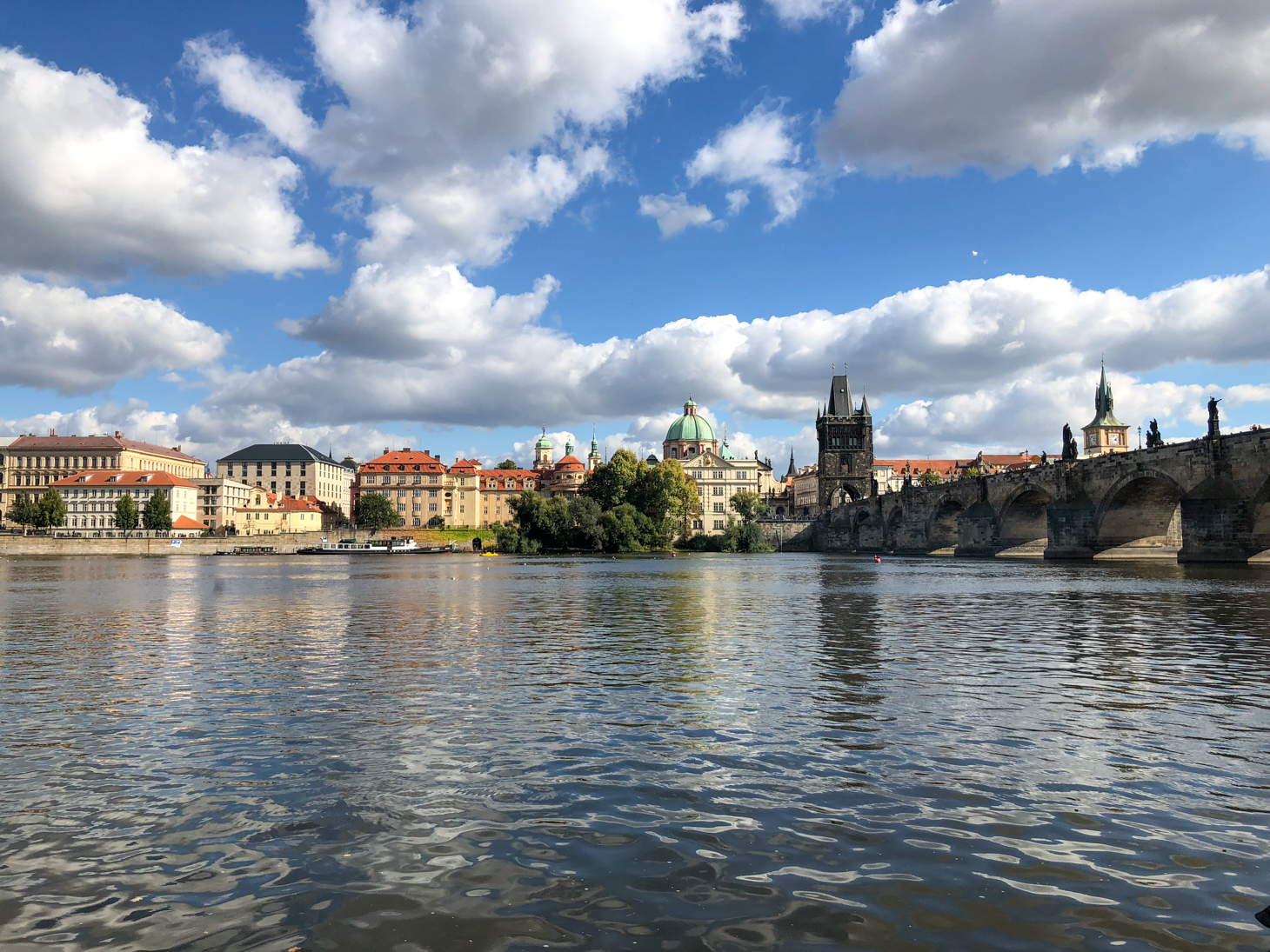 Where We Drank in Prague
What We Did in Prague
Besides walking everywhere and taking in the sights at every block, there were some attractions I would highly recommend based on our experiences.
Other Places To Consider in Prague
With any trip, it's nearly impossible to make it to everywhere on your list. Based on my extensive research, I wanted to include some other places to consider for your trip. If you go, I'd love to know what you thought…for next time!
I hope this travel guide to Prague was a useful resource in planning your upcoming trip!