It should come as no surprise that we are big Thrive Market fans; I've shared many Thrive Market hauls on my Instagram and keto-friendly grocery picks here. Since I am no longer following the keto diet, I wanted to write this updated Thrive Market healthy favorites post. Spoiler: Some of them are naturally keto, so you might notice a few duplicates! Before I dive in, I will preface that, because of the way we receive shipments to our apartment, we cannot utilize the wine or frozen sections on Thrive Market. It's a bummer, but some day when we find a house, we will definitely explore those options as well.
What I Love About Thrive Market
The best part about having a Thrive Market subscription is the deals, exclusive offerings, product selection, and free gifts. They carry so many popular brands that you'd find at Whole Foods, Sprouts, Fresh Market, etc., usually at better prices. The website also makes it easy to know what you've ordered before, with "buy again" sections or reminders that you've purchased that item before.
Thrive Market is also incredible for any dietary restrictions or allergies as they have a filter for just about everything, i.e. gluten-free, dairy-free, paleo, raw, vegan, vegetarian, keto, low FODMAP, organic, Whole30, non-GMO, Kosher, Halal, caffeine-free, cholesterol-free, dye and color additive-free, fragrance-free, nut-free, soy-free, Leaping Bunny certified, etc. Learn more about it here!
The customer service and packaging of Thrive Market orders I've received are impressive. It's the little things that can go a long way! All your orders are delivered with free carbon-neutral shipping.
Last but not least, every annual membership sponsors a free membership for a family in need. <3
Breakfast
Lunch/Dinner
Dressings, Sauces, Spreads and Syrups
Snacks
Sweets
Beverages
More of my favorite tea favorites can be found in this post!
Disappointments
I always receive great feedback from sharing my open and honest thoughts, so here are a few disappointments that I won't be repurchasing.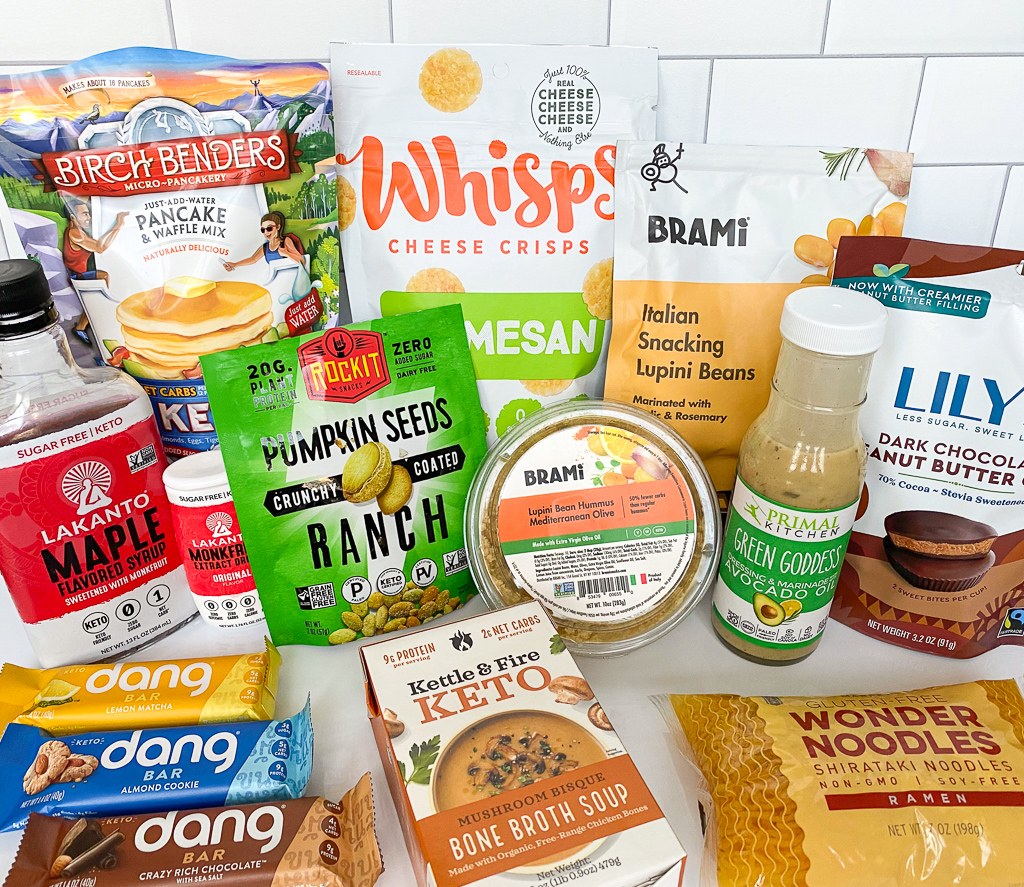 Other Thrive Market Offerings
Given the length of this post and that Adventures in Gourmet is a food-centric blog, I wanted to keep these offerings to a minimum. However, they are definitely worth checking out!
Sign Up For Thrive Market
For me, a membership to Thrive Market pays for itself very quickly because of the great deals and savings. I think it is especially worth considering if you want the convenience of online grocery shopping, enjoy trying new products, have a healthy diet, prefer cleaner products, or have food allergies/diet restrictions.
Believe it or not, you can even make back your membership fee in savings, or they will credit you the difference! That means if your membership fee was $60 & you only saved $40 during your membership year, they'll automatically add $20 Thrive Cash to your account after you renew!
If you are interested in trying out a Thrive Market subscription, I wanted to offer my referral link for you to get 40% off your first order! Full transparency, I will receive $40 Thrive Cash if you sign up. Thank you, as always, for your support!
To sign up and receive the 40% off discount, click here: http://thrv.me/eMPn4n. *The discount will automatically apply at check out. If you have any issues, feel free to reach out to me on Instagram @adventuresingourmet for the quickest response!
P.S. Thrive Market offers free shipping on all grocery orders over $49!
This post is not sponsored, nor have I ever received any special perks, discounts, or free items from Thrive Market. I genuinely love the brand and offerings!