I went wayyy above and beyond on planning and researching where to find the best meals in NYC. It was worth it and always is, but I'll save you the hours I spent in this post. From tips on securing reservations to reviewing the old favorites we revisited and discovering new favorites to sharing places still on my wishlist, keep reading below.
Planning
Some of my favorite resources for trip research are:
Friends/Family/Followers – Because they know you and what you like best, plus you can ask them all the questions!
Blogs/YouTube/Social Media – I love looking for other bloggers travel guides, searching by location or hashtag on Instagram, and asking for recommendations in Facebook groups – I'm in many that influencers have created as well as travel-specific ones. I'm happy to share these, so if you're interested, reach out to me @adventuresingourmet or leave a comment below.
Reviews & Roundups – Sort reviews on Yelp, Tripadvisor and Google Reviews by most recent, check the reservation platforms and awards, and look at The Infatuation (a personal favorite), Eater, Thrillist, and Time Out.
There are a few ways I like to compile my research depending on the trip. I personally do the top 3 in the order as shown for bigger trips, but that's not necessary for everyone.
Google Drive – If I'm planning and researching with other people I'll be traveling with, this keeps everything in one place that all parties can easily view and edit. I also like creating a spreadsheet when there are a lot of places to comb through or that are spread out, like NYC.
Google My Maps – I absolutely love this method for cities where there will be a lot of walking. I've created custom maps for 15 cities and counting, so you know it's a tried, tested and true method. I'll be sharing a dedicated post to my method soon!
Notes app on my iPhone – I always end up using Notes at the end of my planning when things are a bit more buttoned-up. I also love sharing it with my boyfriend so while I'm getting ready in the morning, he can look at it to see what I had in mind for the day and look up some of the restaurant options if we don't already have a reservation.
Another idea is Notion travel planning templates – I admittedly haven't tried using it yet but I've heard great things.
Making Reservations
As I mentioned in 4 Simple Tips for Planning a Perfect NYC Trip, Resy is king. When I saw this article from Eater pop up in my email, I couldn't click it fast enough: "How Resy Won Reservation Wars." Needless to say, NYC has always and will always have a reputation for hard-to-book restaurants. The only trick is to do your research on the restaurant and/or the platform you're booking a reservation through. Oh, and you'll need some luck too – use that Notify feature! I'll call out some restaurants below that were challenging to secure a reservation for.
Here are some other articles worth checking out on the topic: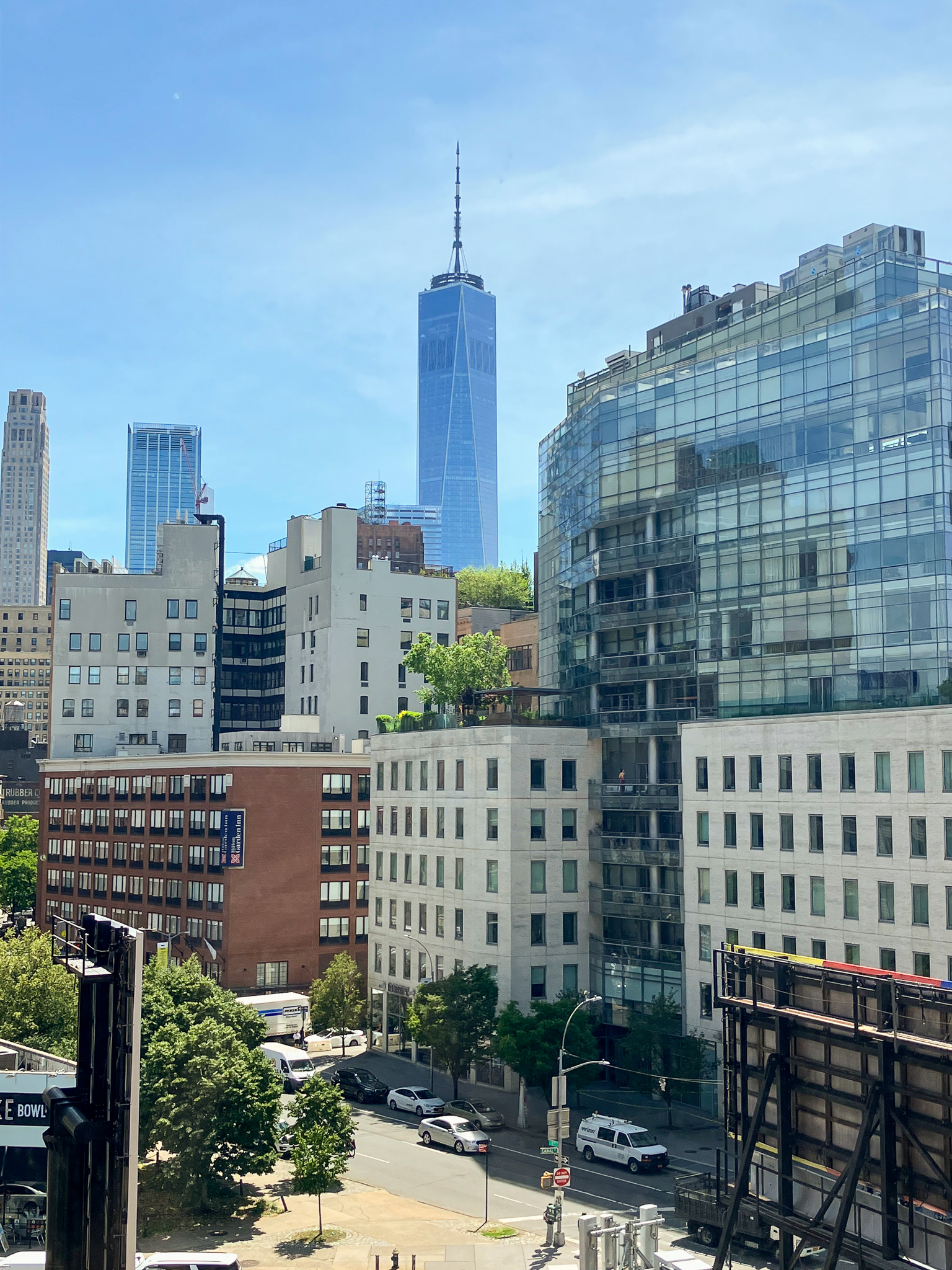 Now let's get to the food!
The moment you've been waiting for – my list of where we went, where we wish we went, and our top 10 dishes.
Old Favorites We Went Back To
Old Favorites To Visit Next Time
Ess-a-Bagel – Nothing beats a NY bagel and this is my preferred spot, specifically the one in Midtown East. In case you were wondering, I'm an everything bagel w/lox, tomato, capers & cream cheese gal. P.S. They now have a location in Newark Airport Terminal A!
Russ & Daughters – Similar to the appear of Ess-a-Bagel is this NYC establishment that will make you feel like you're in an episode of Seinfeld as I mentioned in this previous post. Plus, the quality is top notch. So yummy!
Freemans – We love a hidden gem, and while Freeman's has peaked in popularity, it still manages to maintain it's tucked away feel. I love the atmosphere here so much, I even dined solo once on my lunch break during jury duty! Read more about my review of Freeman's in this post.
Jeffrey's Grocery – In a busy city, this small, charming restaurant feels like it belongs in a small town. It's friendly, welcoming, delicious, and they have oysters! Similarly, check out their sister restaurant nearby called Joseph Leonard.
Locanda Verde – When I lived in FiDi, I was closer to Battery Park City and Tribeca than I was to Stone Street or South Street Seaport. Locanda Verde was a favorite spot that I tried to take all my friends and family to just so I could go again. I always had great service, great food, and great drinks. What more could you want? Here's my latest review of Locanda Verde.
Sofia Wine Bar – This neighborhood wine bar comes with special memories of me getting to know my boyfriend of nearly 7 years now. We loved ordering a big glass of wine and their incredible mac & cheese with prosciutto. It's so cozy and perfect.
Raoul's – Similar to Sofia Wine Bar mentioned above, this is another restaurant with special memories with my boyfriend. We went to Raoul's for dinner the day before he finally and officially asked me out. I was sure it would be this night, because we had so much fun and such a great meal, but nope…he waiting one more day! LOL. This was the epic caramel dessert dome I shared on Instagram.
New Favorites We Discovered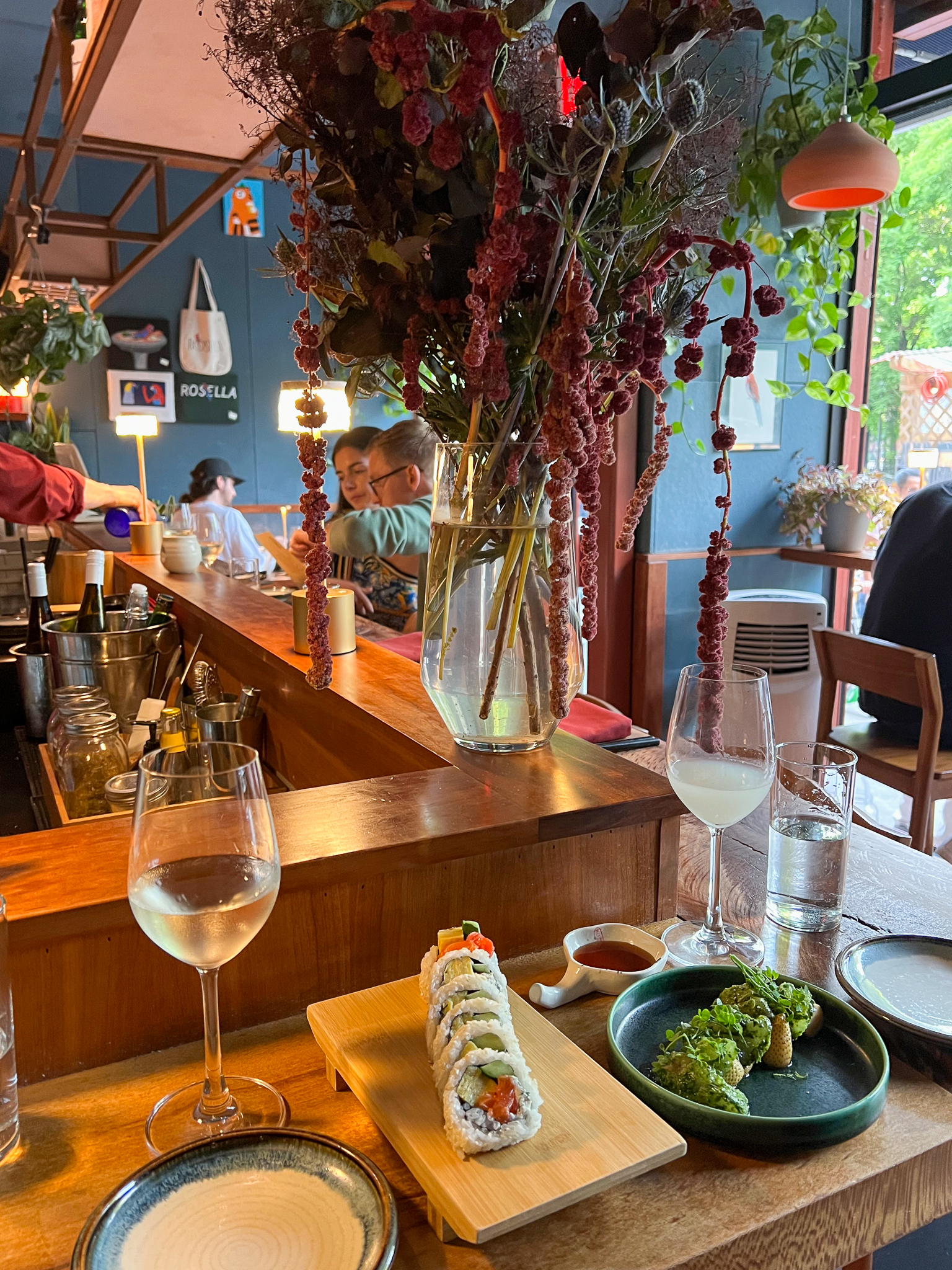 Other Places We Went That You Should Skip
Mekelburg's – We only had a drink here, and while the food menu looked good, I didn't care for the vibe. There are better in Williamsburg.
Temple Bar – This was the most disappointing place we went to. I was torn between going here and The Nines, and regret not going to The Nines. They seemed very similar to me in vibe/price point and are also located in close proximity to each other. The service was poor, we didn't like our cocktails (especially for the price), it was SO dark you could barely see anything, and the vibe was nothing special. The bar is more charming in design, but crowded. Save your money and skip this one.
Gemma – I love the location and the atmosphere that Gemma provides at a popular street corner on the ground floor of the Bowery Hotel, as previously mentioned in this post. However, the food this time around wasn't anything exciting. I'd go back for the vibe and a drink, but would look elsewhere for a better Italian meal.
Top of Our Wishlist for Next Time
Some old, some new…the restaurant and bar scene in NYC is truly ever-changing. The best part? You have a 85%+ chance you'll have a great meal at most places in the city if you do even just 10 minutes of research. We stayed so busy this trip that we didn't end up going north of 34th Street or south of Canal Street!
Italian restaurants – Misi (sister restaurant to Lilia), L'Artusi, Bar Piscellino, I Sodi, Don Angie, Saint Theo's, Emilio's Ballato, Carbone, Cecconi's, Uva, Bobo, Piccola Cucina, Estela, Rezdora, Vic's, Gjelina, Torrisi
American restaurants/bars – The Noortwyck, Manhatta, 4 Charles, Polo Bar, Ralph's Coffee, American Bar, Bemelmen's Bar, Pebble Bar, The Nines, Charlie Bird, Gramercy Tavern, Waverly Inn, Sunday in Brooklyn, Four Horsemen
Asian restaurants – Bonnie's, Potluck Club, Dhamaka, Ariari, Kru, Tokyo Record Bar, Sugarfish, Fish Cheeks, Wayan, Uncle Boons, Wenwen, Nami Nori, Semma, Kru, Thai Diner, Momofuku Ko, Indochine, Sushi Seki
Mediterranean restaurants – Laser Wolf, 12 Chairs, Pylos, Shuka, Meadowsweet
French restaurants – Dante West Village, Sel Rrose, L'Appartement 4F, Frenchette
Seafood restaurants – Dame, Sea Wolf, El Pingüino
Mexican restaurants – Oxomoco, La Esquina
Bars – Fresh Kills, The Django, The Hidden Pearl, Do Not Disturb, Gem Wine, Dear Irving
Rooftops – PUBLIC Hotel, Laser Wolf, Westlight, Water Tower Bar, Darling Rooftop
Have you been to any of these restaurants or bars? I'd love to know your thoughts and experience(s) in the comments below.
Don't forget to check out my other NYC articles: